Success Stories

Air Pollution Permitting System
In a multi-year, $4MM fixed-price project, UNICON:
Reengineered the complex business processes
Developed a web-based J2EE integrated system
Provided an internet portal for industry to manage their data
Cleansed and migrated the legacy data using ETL techniques
Automated workflows to improve process efficiency
Developed workflows improve staff and industry efficiency
Supported diverse industries; e.g., oil, gas and manufacturing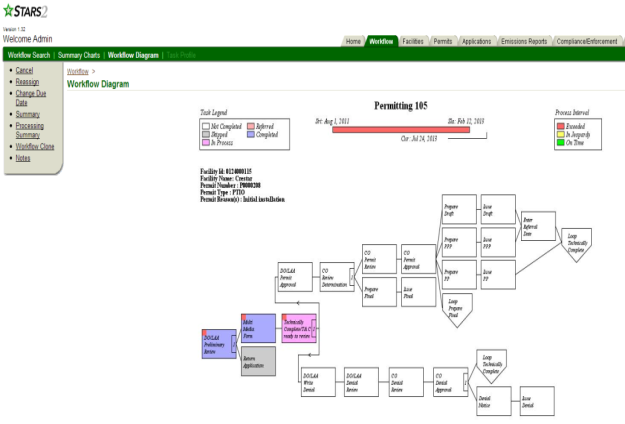 Digital Transformation with Tosca Test Automation
UNICON assisted our client in the optimization of the tiered rollout of Tricentis' Tosca Test Automation Framework across the enterprise. Our team successfully accomplished our client's goals, including but not limited to:
Formed a Center of Excellence team tasked to transform the automation culture through best practices, a well-rounded framework, and weekly technical reviews.
Derived solutions for repository optimization, Tosca infrastructure, and customization.
Proposed a strategic enterprise automation delivery plan, that was risk-based with the maximum test coverages.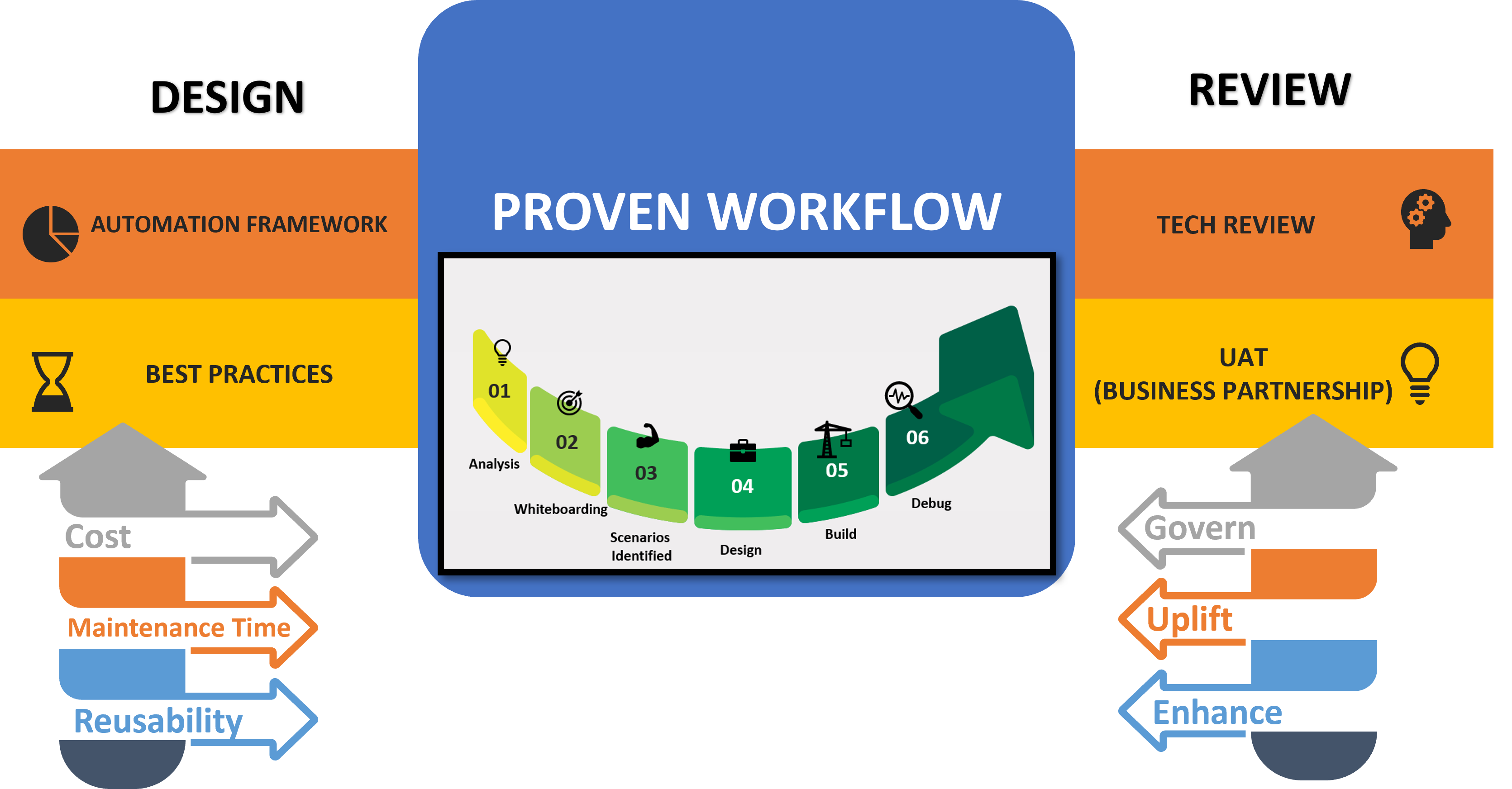 Radiation Material Tracking System
Businesses using radioactive materials must comply with regulations regarding the licensing, decommissioning, invoicing and revenue tracking, reciprocity, inspection, and user time tracking and notification of radioactive materials.
Using agile techniques, UNICON developed a web-based .NET application that provided an integrated view of data and provided user workflow management for business processes.
As evidence of the quality of the design and implementation, the federal Nuclear Regulatory Commission reused UNICON's software as the basis for their own system.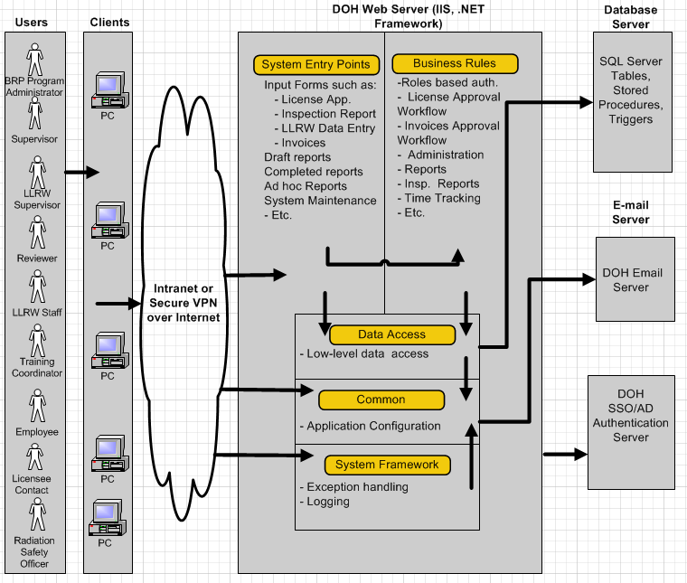 Sub-Grantee Management System
The client distributes grant funds to sub-grantees for a wide variety of programs and needs to monitor their performance. Each grant have varying objectives, target demographics and locations. UNICON developed SPES, a .NET system to manage sub-grantee performance, with workflow rules, real-time monitoring and alerts using GIS-based dashboards.

The client website provides critical access to services that the public used thousands of times daily. The website design was antiquated and based on an information repository model, i.e., paper forms posted to a website. UNICON developed a strategy for a solution that contained:
Web site evolution path based on usage data analysis
Migration strategy for older solutions to new service offerings
Staff skill sets to manage electronic-communication channels
Strategic value proposition for mobile communication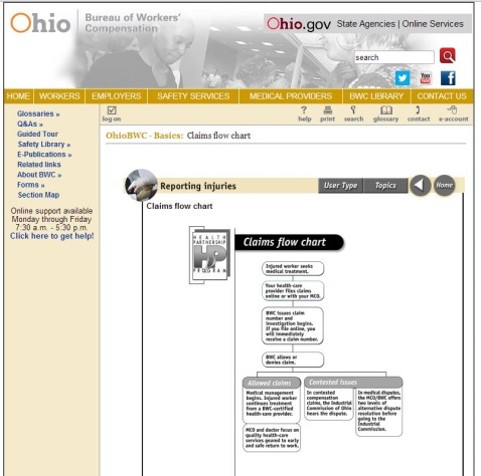 IT Standards, Policy, and Procedures
The client needed to assess the IT policy gaps and develop and/or update standards, policies, procedures and governance over wide ranging technical subject matter areas, such as IT security, IT spending controls, telecommunications, web usage, social media, web site sponsorship, strategic sourcing, electronic records and data protection. UNICON conducted technical research, evaluated processes and formulated recommendations to senior management. UNICON authored IT reports, policies, standards and procedures that were best current practices.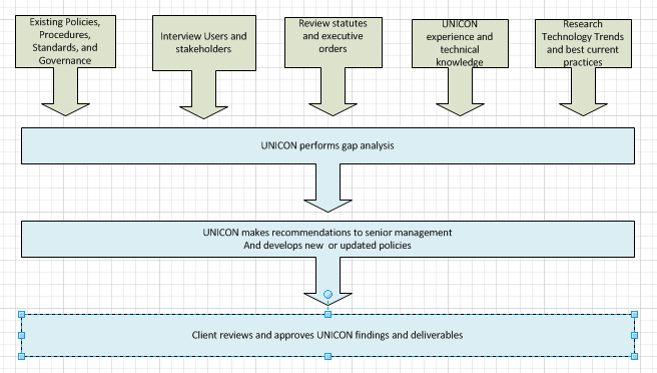 Data Analysis and COGNOS Reporting
The client had a rich suite of legacy management reports that were unavailable after PeopleSoft implementation replaced the legacy system. Critical management reports quit working and there was no mapping of legacy data elements to new data elements. UNICON performed detailed analysis of legacy and PeopleSoft data models and developed functionally equivalent COGNOS reports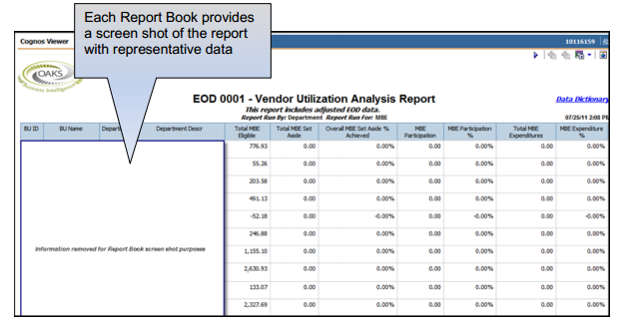 Fortune 500 Utility Company
UNICON is privileged to have the opportunity to be an IT staffing services supplier for a Fortune 500 leading utility company in the U.S. for many years. As we continue to grow our business relationships, we partnered with this client to expand our services to also cover some of their non-IT workforce needs including engineering, professional and administrative. This service expansion not only enabled our client to better meet their overall staffing needs in a timely and quality manner but also further strengthened our partnership for long-term mutual success.
Public Sector Organization
A public sector organization awarded UNICON a major contract to take over their statewide network administration and support tasks. Under this contract, UNICON was to provide over 20 administration and support personnel in a capacity-based model, replacing several staff augmentation contracts that the organization was previously using. We successfully assisted this client through every single phase of the program from tasks planning, personnel transition to the rollout of the new structure and processes. The main challenges which we successfully overcame include the following:
Engaged promptly with our client to clearly understand their current challenges and program objectives as we did not have any resources on project with this organization.
Identified, secured and put in place all the resources required on-site within two weeks of the contract award date.
Effectively worked the "culture fit" challenge in the beginning of our service engagement.
Successfully managed the personnel transition and backfilling processes
Leading Automotive Manufacturer
A leading automotive manufacturer had a need to consolidate their help desk services for their location. At that time, UNICON already had several help desk personnel working at this client's site through our staff augmentation service model. Based upon our excellent service track record, we were invited to bid on this project and our well thought-out proposal and highly competitive pricing won us the contract. We rapidly formed a service team consisting of nine help desk personnel within three weeks after the contract was awarded.
Through UNICON's service engagement, our client successfully met their business objective in terms of service consolidation with much improved quality, efficiency and internal client satisfaction. In addition, our client was further benefited from the savings of personnel/contractor management and our best price offering. The success of this project subsequently earned us the "IT Services Supplier of the Year Award" with this client.